Thought for the Day
As we prepared for school closure I was asked by a parent to ensure that we supported children and parents by giving some spiritual words of encouragement. This is my response. I'm not sure how long or how often this will get updated but here goes..........
Tess
Thought for the Day. Friday 3rd April
Walking and talking on the road to Emmaus...
Yesterday I read the story to the children of how two disciples on the road to Emmaus met Jesus after his resurrection. I read the Bob Hartman version from The Lion Storyteller Bible. I had the pleasure of meeting Bob at the 30th-anniversary event for Open the Book - he is a really talented Christian writer and a brilliant storyteller. Open the Book use his stories every week when they visit on Thursdays.
It reminded me that in the normal rhythm of our days just walking and talking, and getting on with our lives, we are often unaware of Jesus walking alongside us.

We carry on, sharing our worries, our fears, and our questions. We share them with each other, unaware that Jesus is beside us.
It was in the simple act of breaking bread that suddenly the disciples realised who the stranger travelling with them actually was. When they did, it made them turn around and hurry back to Jerusalem to share the good news of his resurrection with others. It gave them energy and purpose and put a spring in their step. Over Easter, I pray for you and your families that the knowledge that you are not alone, but Jesus is with you, will lift your spirits and help you on your own journeys.
This Sunday 5th April is Palm Sunday, perhaps you could sing along with your children to one of Bob's pieces from his rhyming bible on Youtube - The Clip Clop Beat.
Over the next two weeks put aside your normal walking and talking and take time to reflect on the Easter story. I promise it does have a happy ending!
Thought for the day Thursday 2nd April
Psalm 9 v1 (NIV)
1 Whoever dwells in the shelter of the Most High, will rest in the shadow of the Almighty.
Yesterday I had a 'moment' - a wave of emotion swept over me. I wasn't expecting it and it caught me unawares. It reminded me of when I was grieving after my mum's death. Something about the change to plans, the uncertainty, the saying goodbye without knowing when we will meet again; the sadness of sharing what others are going through.
At the Adventurers Club, we are following the Easter story. We read together how the women went to the tomb to find it empty. They arrived in sadness but left with gladness because they found Jesus had risen. The story was called 'The Happy Day'. We talked about how when something sad or bad happens, and perhaps we get hurt physically or emotionally, we might cry but we start to learn that things do get better. We discussed how we build resilience and hope in our lives. There will be happy days ahead.
We've got ourselves into a gentle rhythm and all the children from Years R to 6 are now happy to pray. I'd love you all to be a fly on the wall to hear their prayers.
It feels to me like we are dwelling in the shadow of the Most High, as in the shelter of a mountain wall.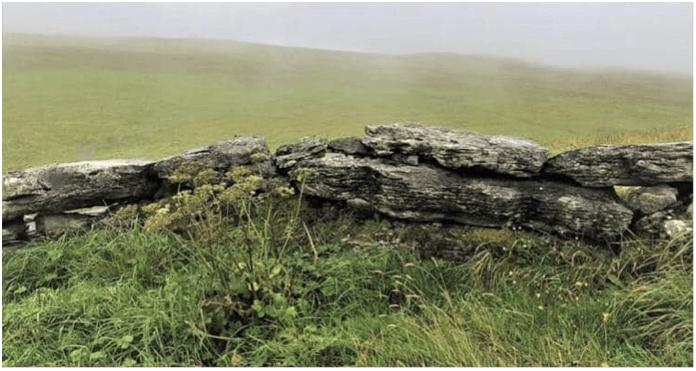 "This is the time to be slow,
Lie low to the wall
Until the bitter weather passes.
Try, as best you can, not to let
The wire brush of doubt
Scrape from your heart
All sense of yourself
And your hesitant light.
If you remain generous,
Time will come good;
And you will find your feet
Again on fresh pastures of promise,
Where the air will be kind
And blushed with beginning."
John O'Donahue
Thought for the day Wednesday 1st April
O Lord, You have searched me and known me.
2

You know when I sit down and when I rise up;
You understand my thoughts from afar.
3 You scrutinise my [path and my lying down,
And are intimately acquainted with all my ways.
4 Even before there is a word on my tongue,
Behold, O Lord, You know it all.
5 You have enclosed me behind and before,
And laid Your hand upon me.
6 Such knowledge is too wonderful for me;
It is too high, I cannot attain to it.
7 Where can I go from Your Spirit?
Or where can I flee from Your presence?
We are living in perplexing times and I guess all of us are at times feeling vulnerable.

Every day brings changes.

How will it all play out? When will it finish? When will we get back to normal? Will the new normal be

completely

different?
I have always loved Psalm 139 " I can never be lost to your spirit. I can never get away from my God - this is too wonderful, too marvellous to understand"
So counter your perplexity and lack of understanding against His eternal knowledge; your fear and anxieties against the knowledge that you are in the hands of the eternal creator God; juxtapose your weakness with His strength.
Take a deep breath and start the day.
.... and Mrs Korda recommends a trip to Edinburgh Zoo to watch the pandas and penguins as a worthy distraction when it's all getting too much!
Thought for the day Tuesday 31st March
Give us today our daily bread.
John 6:35 (NIV)
35 Then Jesus declared, "I am the bread of life. Whoever comes to me will never go hungry, and whoever believes in me will never be thirsty.
On Saturday I decided to venture out to our Sainsbury's local - so joined the 2 metres apart queue - it felt very strange; an eerie silence descended. No one was talking, except to politely ask if this was the queue for Sainsbury.

Give us this day our daily bread took on a different meaning. The day before attempts to bake bread at home had failed miserably; guess what the yeast was out of date! I wondered what others in the queue were there in search of.
Eventually, I reached the front of the queue and decided to start a conversation with the security man. I think it cheered him up, and I vowed at that moment to make the effort to greet everyone. That stony silence is just not natural.
My prayers were answered and bread was there, fresh from the ovens and eggs and milk as well - all I needed that day.

My challenges are minuscule compared with the hand to mouth existence of many. Like many schools, we delivered food parcels last week and I realised that even amongst our local community there are many who are worried about whether they will have enough to make ends meet. Jobs lost, savings gone, the prospect of losing their homes even. How quickly life can change.

Jesus says 'I am the bread of life', ready every day to provide us with all our daily needs, to give us sustenance, to bring meaning and purpose to our lives.
So as you escape isolation to visit the shops or take your daily exercise, greet everyone you see with a smile, put yourself in their shoes, say thanks to the shop assistant, postman or bus driver - be to them their spiritual daily bread. You can do this and still keep social distance!
Thought for the day Monday 30th March 2020
​
Mark 12:30-31 (NIV). The most important commandment is to......
30 Love the Lord your God with all your heart and with all your soul and with all your mind and with all your strength.
31 The second is this: 'Love your neighbour as yourself.' There is no commandment greater than these."
For our thought for the day today I thought I would share some poetry with you.
I love this film made by two sisters - you may have seen it on the BBC.
and this poem from a friend of Gill Matthews
At first, we weren't so worried

Then, really rather quickly

Things changed dramatically

It was far worse than we first thought
Fear spread to every soul

But strangely, our first thought, it seemed

Was, quick! Buy toilet roll !!

The shelves in shops were empty

No meat, no milk or bread

Long queues formed outside shop fronts

The news announced, more dead

Like scenes straight from a movie

Or you might meet your fate

But, what has become apparent

Through uncertain, anxious days
Is just how many people shine

Like summer sunshine rays

The acts of human kindness

You think, yes, we'll be ok.

No one knows how things will be
And carry on, and pour a cup of tea

I send you, each and every one

My love, my thoughts and prayers

There's someone here that cares.
May God's love enfold you and bring you peace today and all days.
Thought for the day ​ Friday 27th March 2020
Lamentations 3:22-23 (ESV)
22 ​ The steadfast love of the Lord never ceases; his mercies never come to an end;
23 ​ they are new every morning; ​ ​great is your faithfulness. ​
Extraordinary, unprecedented, crazy - all words we are using to describe the times we are living in. Everything is changing every day, yet life goes on; babies are being born, people fall in love, we eat, sleep and work. Today we can walk on the street – tomorrow who knows? When we find the world unsettling and everyone is living with fear, we need to start each new day afresh, recognizing not only our own vulnerability but the vulnerability of others. Each day is new, things will change; it has always been so, but God's love never changes. It is steadfast.
These are not normal times, but for our children, we need to make them as normal as possible. Yesterday at Adventurers club we read the story of how children were brought to Jesus; the grown-ups who had​ ​​trouble​s of their own shooed them away - of course, they thought they were far more important than little children. Jesus had a different message. He said, "Let the children come to me and do not stop them​; ​the Kingdom of heaven belongs to such as these."
Children listen to our worries and concerns; they feel the vibes and they listen to the radio and TV. They don't always have the vocabulary to describe their feelings. Spend time with your children, listen to them and help them to feel reassured. ​​Take time to re-set with them each new ​​day.
Thought for the Day Thursday 26th March
Isaiah 40:31 Living Bible (TLB)
'But they that wait upon the Lord shall renew their strength.
They shall rise up with wings like eagles; they shall run and not be weary; they shall walk and not faint'
Yesterday morning we took advantage of Mrs. Cory-Wright being in school to practice mindfulness; the short time we took out to relax and let our minds wander was for teachers and children alike a refreshing start to the day. Scarlet prayed the most amazing prayer, thanking God for her family, for the teachers who are looking after her and for her friends and for the wonderful world we live in. The children moved on to their daily tasks with fresh enthusiasm.
In the last few days, I've heard of children taking up new hobbies, learning to knit, learn sign language, do science experiments or just spend a couple of hours quietly painting. These are helpful ways to make the most of this extra time gifted to us. It would be all too easy to feel overwhelmed, anxious and frustrated.
The bible says those who wait, stop and contemplate will renew their strength. Just a few moments in quiet reflection, enjoying the sunshine or listening to relaxing music can make a huge difference. Time to reflect means that we can rise above the mundane and the unthinkable.
I've only once seen a golden eagle in Scotland and it was a magnificent sight as it rose above the clouds with natural ease and grace yet enormous power. Try waiting on God, practising mindfulness, reflecting on the peace and beauty in nature, living in faith and this will bring elation to your run, dance to your day and new energy to try new things, get things done and stay positive.
Thought for the Day. Wednesday, March 25th, 2020
Yesterday I read the book 'Wonderful Earth' by Nick Butterworth and Mick Inkpen, to the children during our 'Adventurers' reflection time. I first read it to my own children 30 years ago and the message is just as strong, if not more so today. This week with the sun shining and clear blue skies, we have been reminded of the beauty of our countryside in spring and why we should be concerned about climate change, pollution and sustainability. God has given us a wonderful earth to care for; so far we haven't done the best job in looking after it, but there is still hope, there is always hope if we work together.
When I hear the prayers of children in our school I know that their generation brings the hope we all need. We have amazing scientists seeking life-saving cures for diseases, we have others combating pollution and the preservation of species. This morning I've been reading about measures being taken to protect the great apes in the national parks in Uganda, Rwanda and the DRC from coronavirus. There is a real coming together of nations to find ways to combat this deadly virus, with scientists and doctors across the world learning from each other.
Our children will go on to be the problem-solvers that our wonderful earth needs. It's up to us to encourage and nurture them, to teach them the importance of compassion and responsibility.
Right now we need to stop and take advantage of this precious time we have, to reflect on what is really important for our children, our communities, our planet.
If you can get hold of a copy, do read the book to your child (or you can find it being read on YouTube). You might even discover some new creatures you've never heard of before like the dugong or the bananaquit!
Psalm 104
13 He sends rain upon the mountains and fills the earth with fruit.

14 The tender grass grows up at his command to feed the cattle, and there are fruit trees, vegetables, and grain for man to cultivate,

15 and wine to make him glad, and olive oil as a lotion for his skin, and bread to give him strength.

16 The Lord planted the cedars of Lebanon. They are tall and flourishing.

17 There the birds make their nests, the storks in the firs.

18 High in the mountains are pastures for the wild goats, and rock badgers burrow in among the rocks and find protection there.
19 He assigned the moon to mark the months and the sun to mark the days.

20 He sends the night and darkness when all the forest folk come out.

21 Then the young lions roar for their food, but they are dependent on the Lord.

22 At dawn they slink back into their dens to rest,

23 and men go off to work until the evening shadows fall again.

24 O Lord, what a variety you have made! And in wisdom, you have made them all! The earth is full of your riches.
I'd love to put some of your child's drawings or poetry on the theme of creation on our website. Over the coming weeks please send me a photo of any great artwork or poems they create.
Thought for the day Tuesday March 24th, 2020
Wise words from my 7 year old granddaughter
"Everything's cancelled, but I know one thing that can't be cancelled - LOVE"
Today the government is asking us to take further measures to protect the lives of others. Think carefully if you need to send your child to school, avoid socialising with friends, except online. Leave your home only to shop, go to work or exercise. Try not to use public transport.
This week even my not very tech-savvy Italian conversation group will attempt to meet virtually. Our WhatsApp name is called "Niente speciale" which, although our usual get-out clause in classes, pretty much sums up our lives right now.
It may feel like we are doing nothing special whilst cooped up indoors but if we hold on to what is the most important thing LOVE

,

then our lives will be worthwhile and very special. Love first and your children will remember 2020 positively.
'

My command is this: Love each other as I have loved you.

'
John 15 v12 (NIV)
Thought for the

day Monday, March 23rd, 2020



'For I know the plans I have for you, declares the Lord, plans for your welfare and not for evil, to give you a future and a hope.'

Every day things change. Seasons change, we grow older, we make decisions, we change our minds. We learn to live with change, but for some change is easier and more readily accepted than for others.
During this extraordinary crisis, plans appear to change daily, even hourly. Something that made total sense yesterday is discounted today.
For those of you in the COVID19 frontline, it must be very challenging; with new research emerging, alongside the everyday scenarios, you are handling becoming much more emotionally upsetting. Thank you - you are amazing!
Others will be seeing businesses they have built up over years crumbling. You may feel your future security is slipping through your fingers. Some have already lost jobs and wonder how they will survive.
Yesterday may have brought huge disappointment and the stark realization that you won't see those closest to you for many months, We are starting to all know of someone in critical care, and all of this makes us feel unnerved and anxious.
Today may be seen as a wonderful opportunity for family time or just another burden that is too much to bear.
As we plan or try to plan in uncertain times, we should know that there is a future and there is hope.
This verse from Jeremiah has stayed with me over many years; at times when my life has been uncertain, and when I have had to make hard decisions. I have a coaster in my office with this verse on it. Every day when I have a cup of tea I am reminded to keep positive; there is a future and there is hope. God is in control and He has an ultimate plan. The sun is shining, the air is cleaner and spring is here. Seasons will change and we will eventually come through this with a future and with hope.
Thought for the Day Friday, March 20th, 2020
Song of Solomon 2:11-13 (ASV)
"11 For, lo, the winter is past; The rain is over and gone;
12 The flowers appear on the earth; The time of the singing of birds has come, and the voice of the turtle-dove is heard in our land;
13 The fig-tree ripens her green figs, and the vines are in blossom; they give forth their fragrance.
Arise, my love, my fair one, and come away."
Today is the first day of Spring and the last day of school for the time being. We are called to 'come away' to protect the lives of others - God calls us to walk with Him, by faith down unknown paths. We hope that by the summer we can all be back in school but who knows! That's what faith is about; walking into the unknown.
Today in assembly we will say our goodbyes and look forward to the time when we will be together again. If we don't come back before September we promise to Year 6, come what may, to give them a special celebration day. We will steal you away from your secondary schools if necessary.
Now is a time for you to treasure your families, to make the most of all the quality time you have. Play games, cook, paint, take up gardening, put the world to rights, get to know each other, but above all be kind to yourselves. Show your children how to be resilient in challenging times. There will be moments of high emotion; this afternoon may well be so for teachers and children. We all need those moments to help us become resilient; cry together, laugh together.
Look up, look out, look forward and make the most of every moment.
Here's a beautiful piece of music to lift your spirits.